Most of the mugs came out fantastic.  4 need to be refired.  My green glaze continues to be unreliable. But I have been building up a bunch of refirings plus I have several mugs that have not fit in a kiln so I may send up the kiln again pretty soon. 
The ravens came out spectacular, but they are already spoken for.  I'll have more soon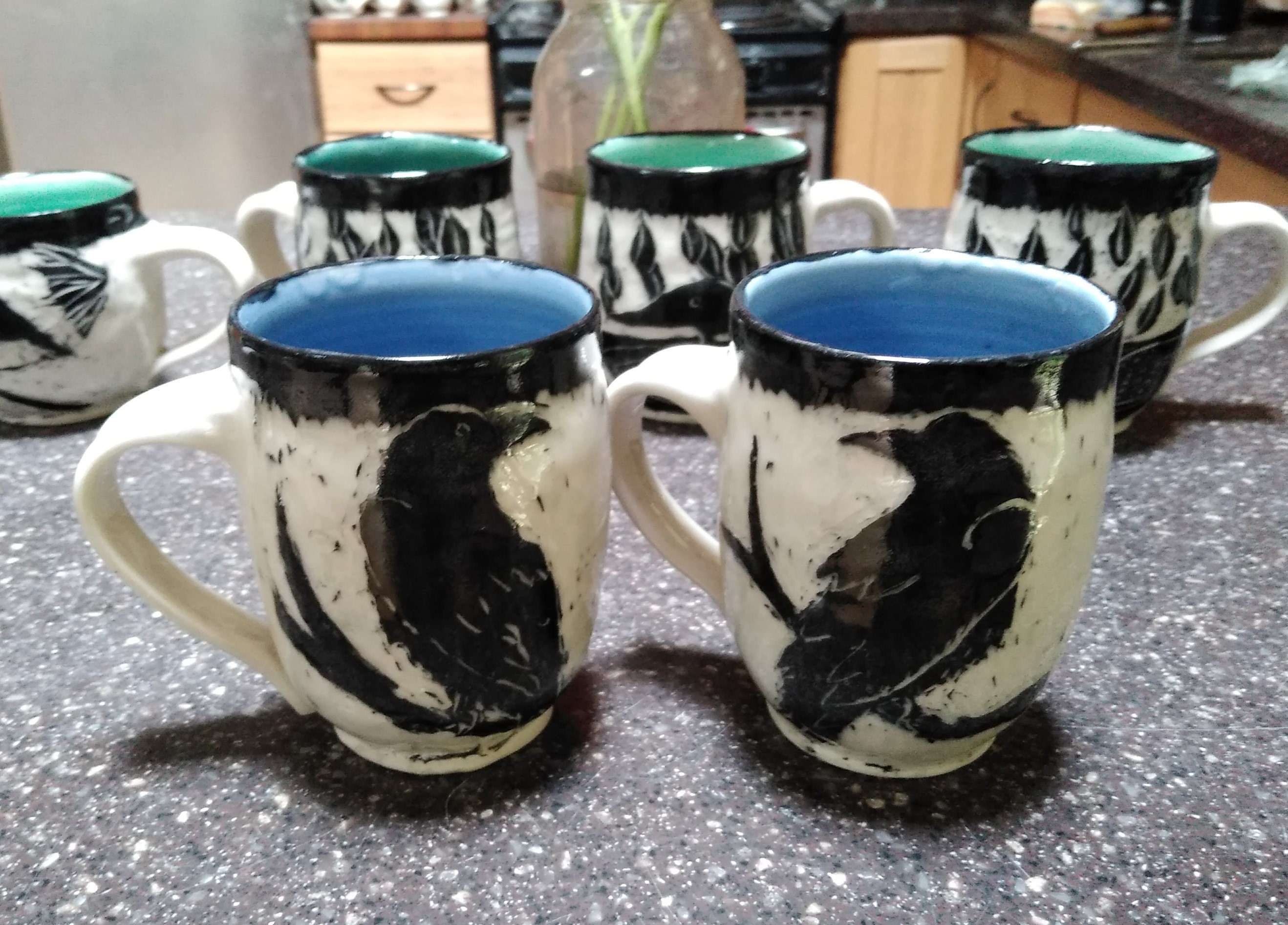 And the bee came out pretty well too and looks nice with the yellow glaze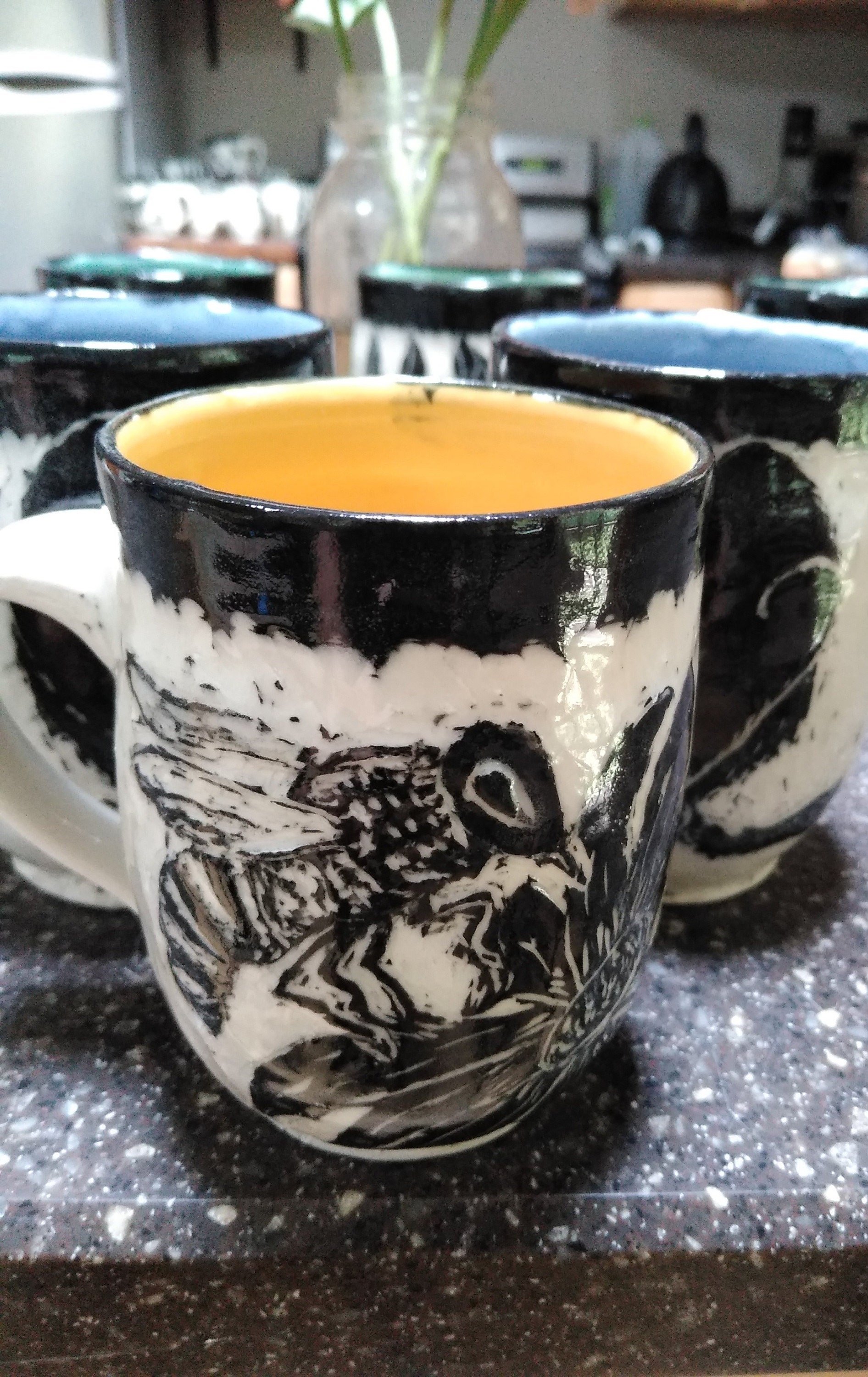 I have more dragons, woodpeckers, frogs, hummingbirds, monarchs though I am a little low on loons. 
But my next task before pottery: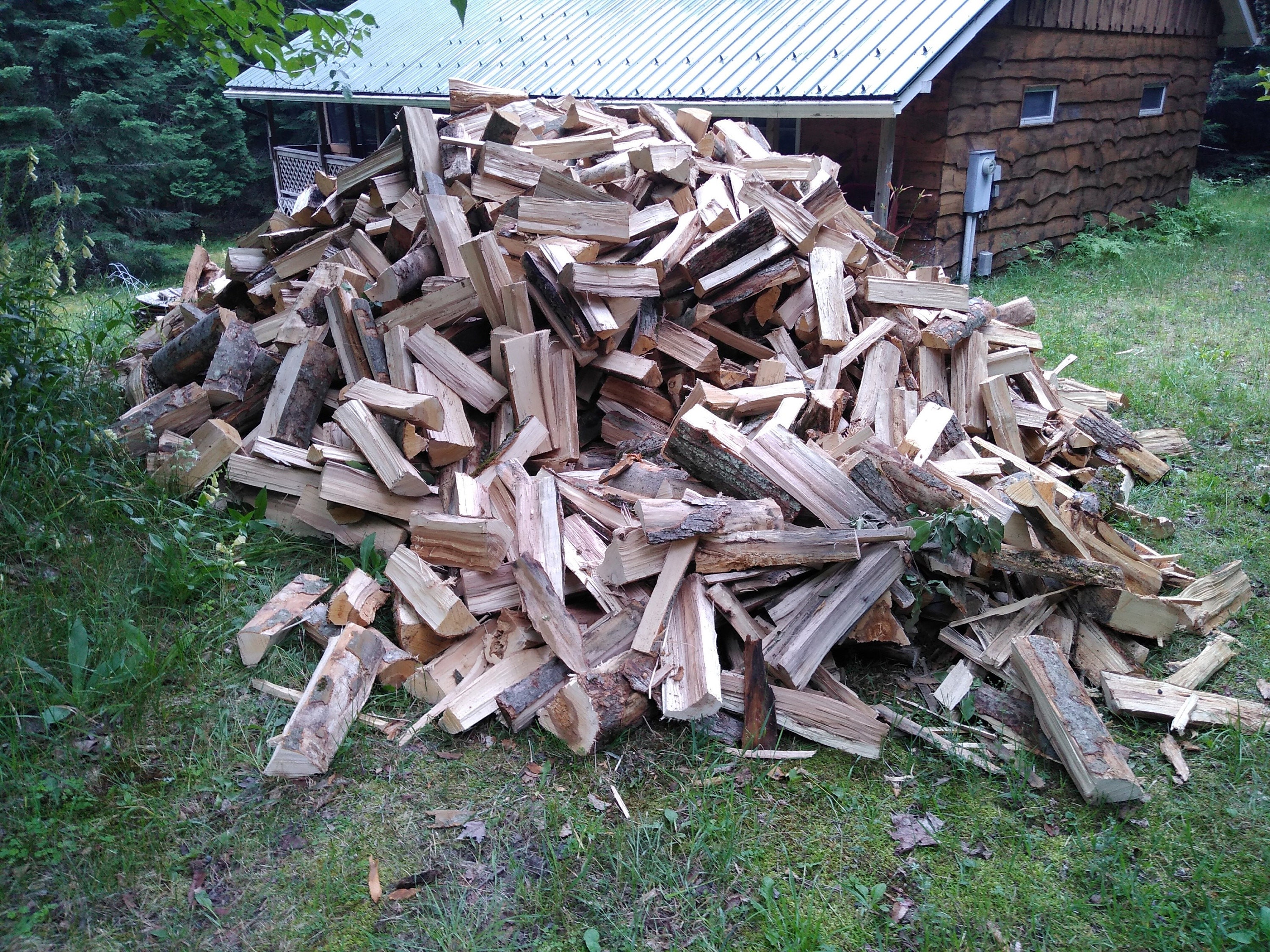 10 face cords need stacking.....