I got a new scale this week.  My old scale has become erratic.  All potters weigh the clay before throwing.  For me this is important because I have different forms for different designs. The chickadee, dragon and woodpecker all start out with balls of clay of slightly different weights. My old scale was making it harder and harder to judge the difference of a few onces.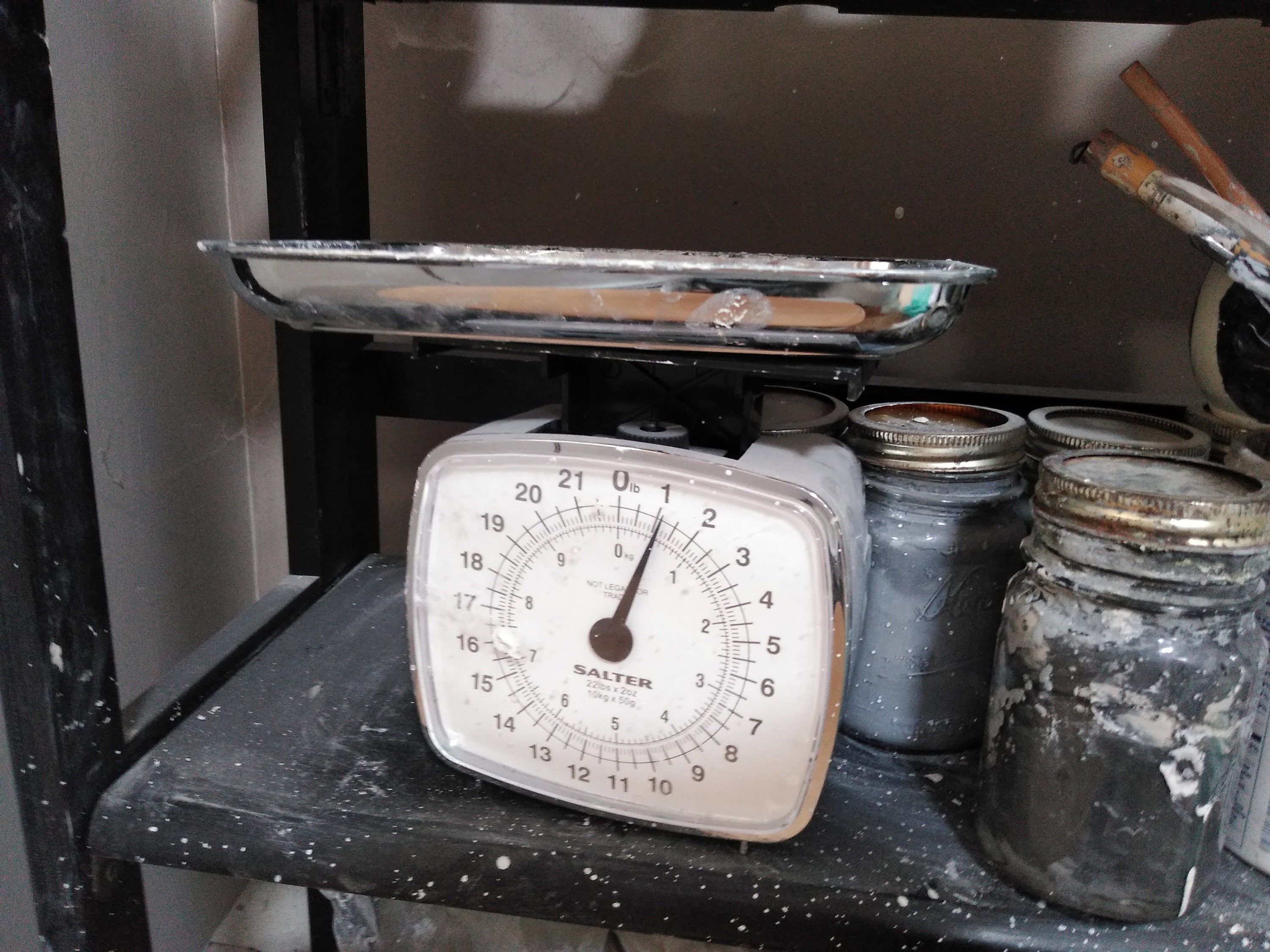 This is my old scale.  It used to be at zero.  Then 1/2 lbs.  Now it sometimes decides to register 1 lb before I weigh anything.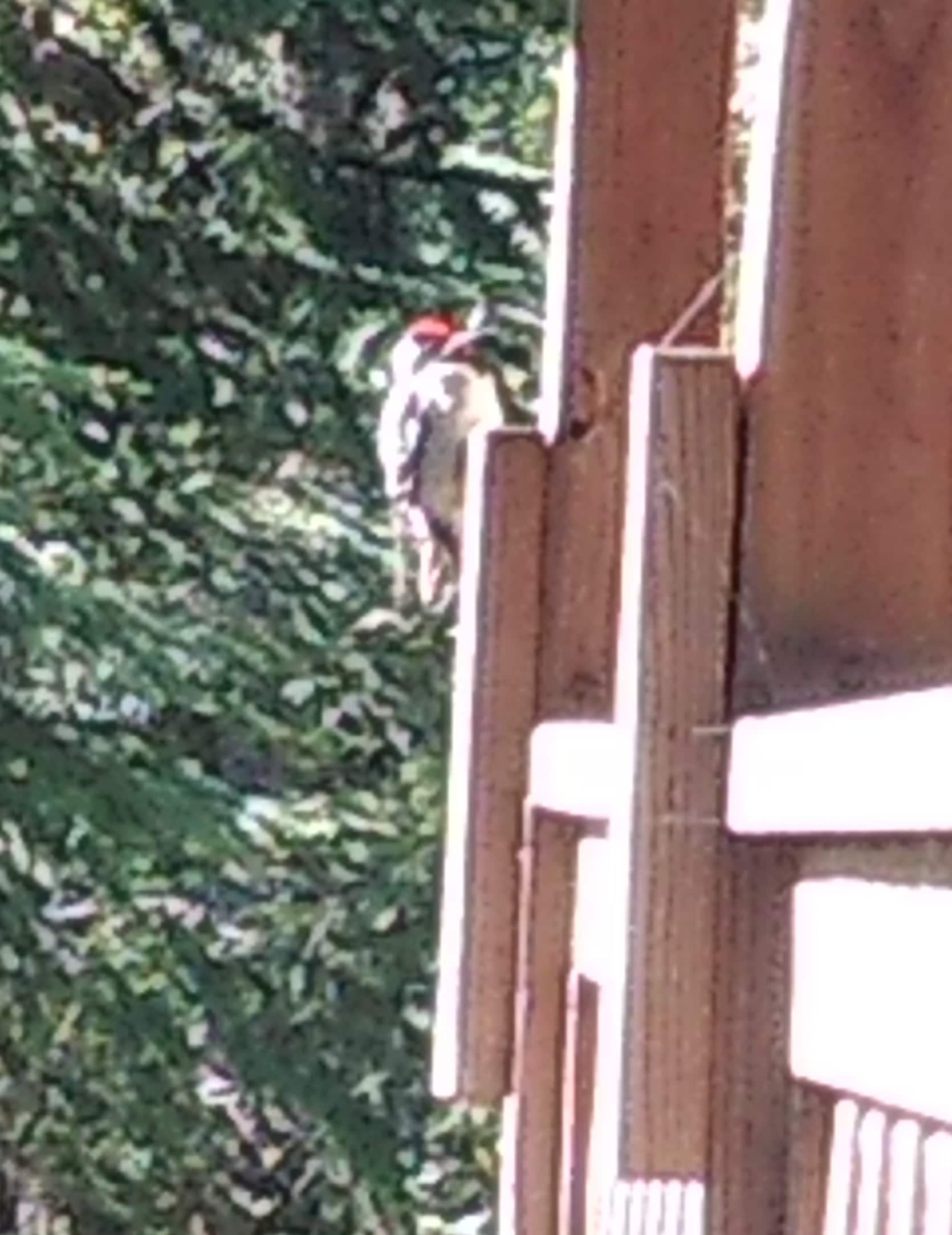 This morning a downy woodpecker figured my drainpipe looked like a tree.  It hung out for quite a while while I sat on the steps drinking my coffee.
I am throwing for the next kiln.   --Frogs, woodpeckers, moths, monarchs, hummingbirds and owls will happen probably the first week of June.  I am a little behind.  My son had a bad reaction to the first Covid vaccine and has been in and out of the ER for the past 10 days after suffering through migraines and palsy for a couple weeks.  It appears the vaccine triggered lyme.  He has been bitten by ticks in the past year, but never had any symptoms.  He has begun taking medication but the process is quite protracted.  Thankfully, he appears to be at least stable now and hopefully will improve in the next few weeks.  This means though that I have had less time in the studio.  Still, if you are thinking of a design, let me know.  Carving mugs is better than worrying.