So, the splint is off my hand. One of my fingers is still really swollen and stiff, but my right hand is again funtional. And thus, the kiln went up. We had rolling thunderstorms over the past couple days (and 3+ inches of rain). However, the power only went off briefly, barely disrupting the firing. And it was a good one!. I have at least one of many designs and the glazes mostly came out really nice.  The blue was a bit lighter than usual but the 2 new turquoise blues are pretty great. . I did make a humpback whale for this kiln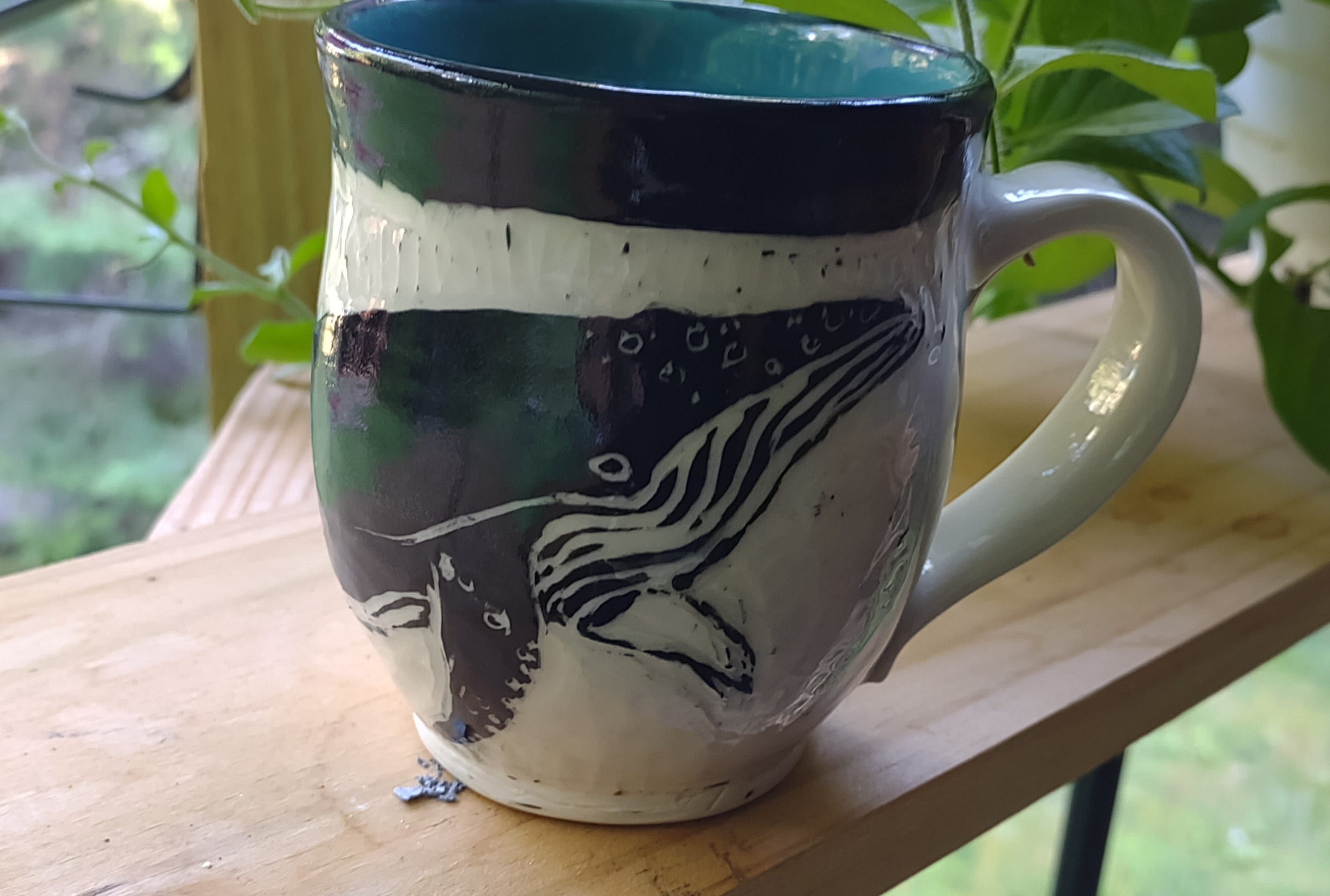 I like it though I think it needs to be bigger on the mug and I need to figure out a background for it. I love the glaze. it might be my new favorite.
I picked up my clay shipment this week.  The cost of Porcelain is now over $60/box.  It has gone up $25 preCovid.  I have tried the mugs with the less expensive white stoneware (there's a popular one called "Bmix").  But even though it is much cheaper, I don't like the texture or the color. I may have to raise the prices.
Next up a grey mug and either a raccoon or an alligator.